Izzy and Molly came to me as their previous owners had seperated and neither could take them.
They were extremelly unsocialised and in pretty bad shape when they arrived.
Izzy is a 3 1/2 year old tabby and white, spayed, vaccinated and microchipped female(when she came to us she had a bad flea allergy which had never h...ad treatment all her life, this is now under control and her fur is slowly but surely coming back all it takes to keep this coming back is to make sure you keep upto her flea treatment), she is not a cuddly cat unless she comes to you and it takes her time to get used to you, but she has becoming a more loving, happy laid back cat since she has been with us.
Molly is a tortoiseshell and white 10 month old spayed,vaccinated,microchipped female.
She hadnt been very well socialised when she came to us but is not a loving, cuddly cat who loves nothing more to sit on your lap for strokes.
all their treatment has been paid for by the rspca and so i will be asking for a donation to give them. they can go together or seperately.
[img]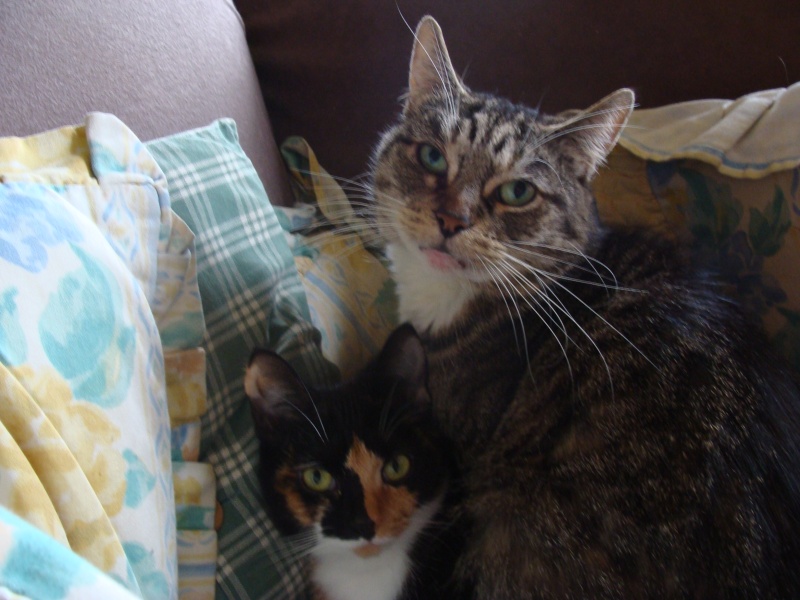 [/img]