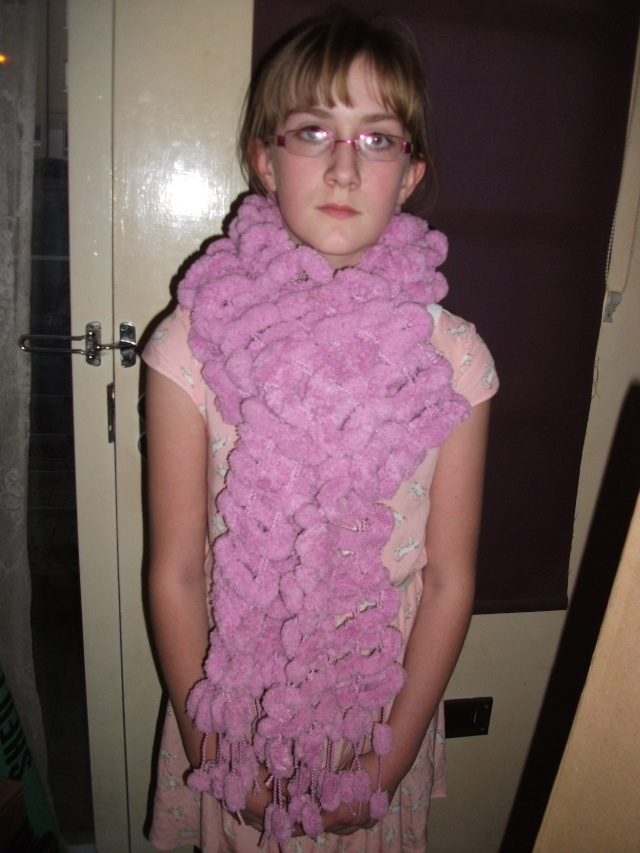 A snuggly warm rose pink pom pom scarf, beautifully made by the talented Chloe, who is also modelling it for you to see. The scarf is about 88" long not including the fringe.
Kindly donated by Chloe, and her mum Jennifer will be paying the postage.
Starting bid of £3.00 please.