here's Kai and he needs a new family... He's a much loved boy who came in to rescue because his student owner could no longer afford to keep him.
please stop pointing that thing at me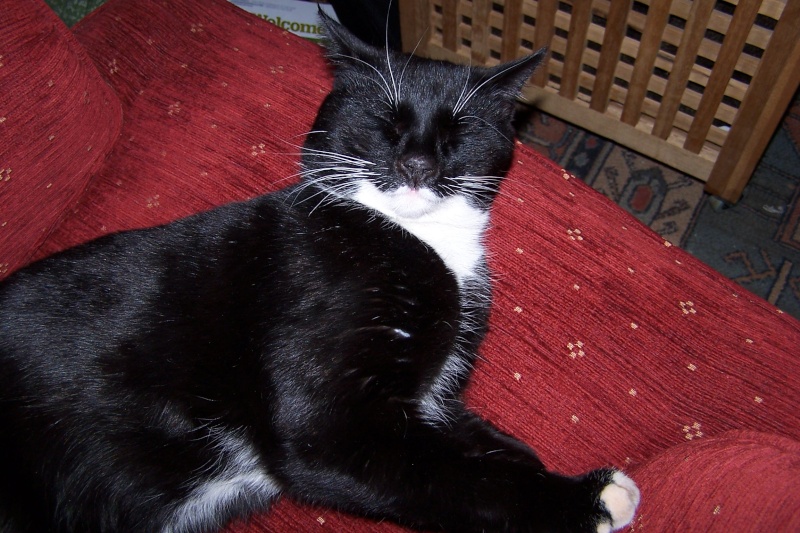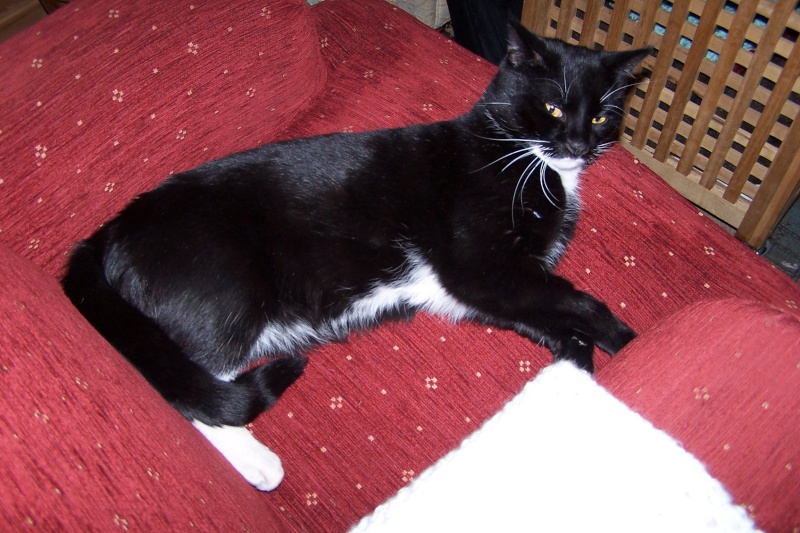 Contact/organisation details:
Feline Network
contact Cat Detective on:
01803 392550
07711 957837Tabby.cat@blueyonder.co.uk
Does the animal have rescue back up?: yes
Location: fostered in Berkshire
Number of animals: 1
Type/Breed/Variety: moggy
Sex: male
Age(s): aprox. 1yr to 18 months
Name(s): Kai
Colours: black/white
Neutered: yes
Vaccinated: yes
De-flea'ed: yes
Wormed: yes
Reason for rehoming: owner no longer able to afford him
Temperament: very friendly laid back boy
Medical problems: none
Transport available: yes
Other: homecheck will be done
Kai is quite happy to be left on his own but at the same time loves company when there's someone at home
he's a very big boy - long body, long legs and long tail!
he's house trained
he's not too keen on our very bouncy staffie X but is content to ignore dogs who ignore him - will possibly settle down with a cat savvy dog
not lived with a cat before but slowly making friends with our male cat - I usually have one on each side of me in the armchair
has met and fallen in love with a baby of 8 months
loves my 12 year old grandson
not tested with children in between this age but I think he'll be fine with cat savvy children